Gildea & Ivanis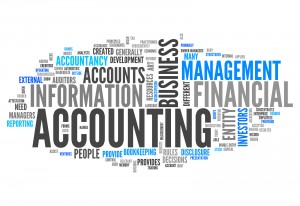 We enjoy the challenge of helping our clients run their businesses successfully. Whether large or small, we provide the highest measure of professional competence and personal service. For many of our clients, we are more than just their accountants;  we are their business and financial advisors, partners and friends.
Gildea & Ivanis LLP was founded in 1996 by founding partners Scott Gildea and Maria Ivanis. We believe that the personal relationships developed with our clients have led to the growth and success of many individuals and businesses. We give our clients access to our years of industry experience and offer the personal service that is often overlooked in larger firms. We derive value from that personal service by cultivating new ideas and business models. To us, regular face to face time with you is the catalyst to your next great idea, and we want to be a part of it. There's no doubt that as we learn more about your personal financial affairs, a growing trust will develop.
A successful CPA firm's services reflect the current and emerging needs of its clients. Inasmuch as business cycles are dynamic, these issues are as well. Our firm is always evolving, changing, and adding new services.
It does not matter if your current financial concerns involve a new business, tax issues, or protecting your family's wealth, we can come up with a viable plan to provide security and confidence. Whether it's managing personal financial minutia, preparing 1040's, or coordinating and supervising the finances of a multi-million dollar enterprise, we appproach everything with the same level of care, and professionalism.  We will always work hard to meet each clients needs, opportunities, or challenges. Our goal is to be proacvtive in your financial plan so that everyone ends up winning.